CHECK THIS OUT: Beau Goes To Camp
Last week I spent Thursday through Saturday leading music for a youth camp in East Tennessee (for those who know, East Tennessee is very different from plain old Tennessee). We had a blast....white water rafting, shaving cream wars, hide and seek in the dark, and of course a campfire complete with smores.
Here's a shot of the lake in the valley just below the cabins we slept in.
And best of all here is a shot of the whole crew that made it an awesome weekend! I love you guys!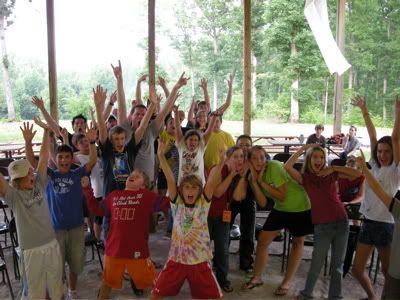 I hope to be posting some new song clips soon.
Until then....