YOU TELL ME: Roommates
So the past few weeks a – well, let's call it a "treasure" – has been floating around our house (we call our house "The Bink"....see
www.fellowshipofthebink.blogspot.com
).
It recently ended up in our refrigerator....and by "recently" I mean it has been there for a week. I'm not sure who's it is, but I think his initials are D-A-V-E.
Here's what I see every time I open the fridge....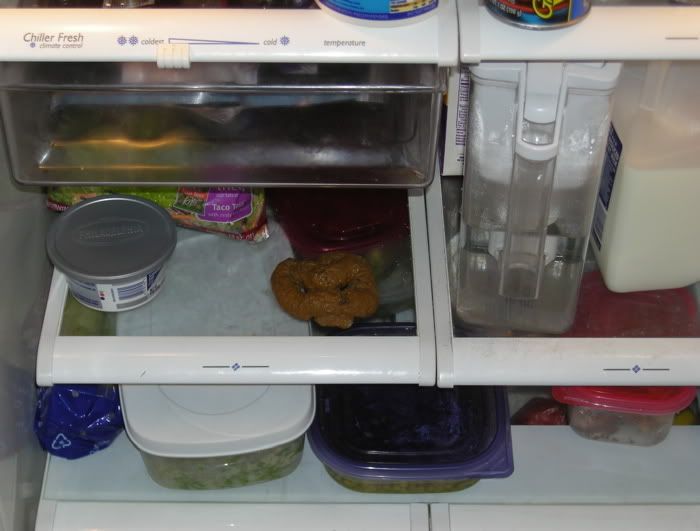 A closer look.....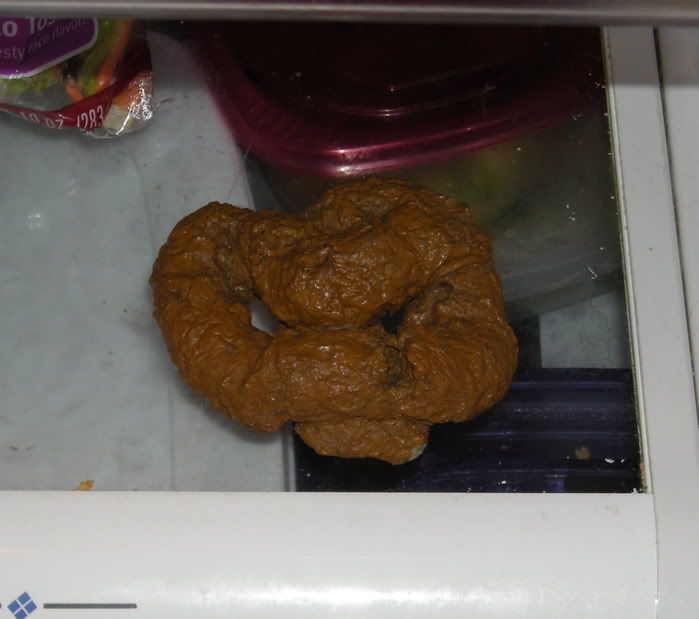 Yeah, it's fake, but amazingly realistic.
So I am wondering, what stories do you have of friends, roommates, siblings, or even spouses doing quirky things or playing pranks?...put it in a comment below. I really want to know...