CHECK THIS OUT: Roommates and Tour
As I mentioned in my last blog, I took Dave and Ross, my roommates, on a praise and worship gig with me to Lakeside Baptist in Birmingham, AL last weekend (wow, that sentence has a lot of commas...are they all necessary?).
This is a shot of me leading, with Ross on the right playing bass and you can see part of Dave playing drums behind me.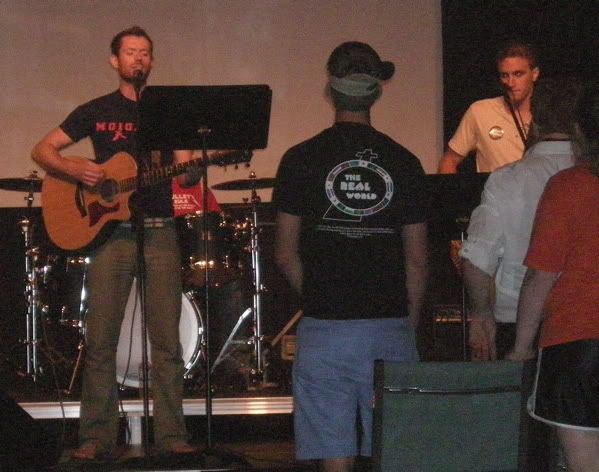 And best of all, here's a shot of all the youth there at the church....
We did try to play one game of dodge-ball with them after the service...we lasted maybe 45 seconds...