2007.11.18 CHECK THIS OUT: Album Progress
Okay, here is the first update on the progress of the new recording.
Last Monday and Tuesday we tracked Bass and Drums (yes, they warrant capitalization...they were that good).
Here's a few shots of Ben (Drums) and James (Bass).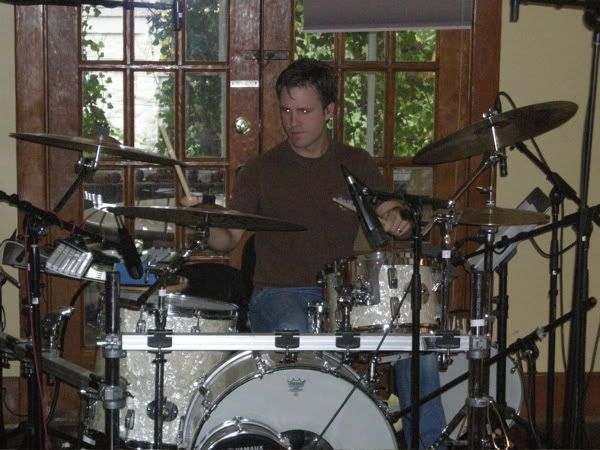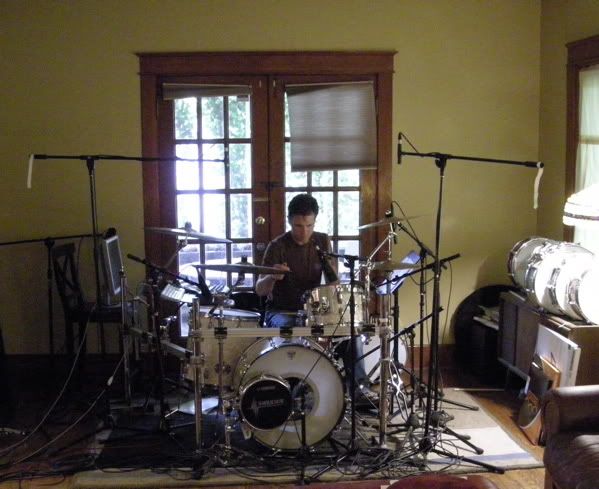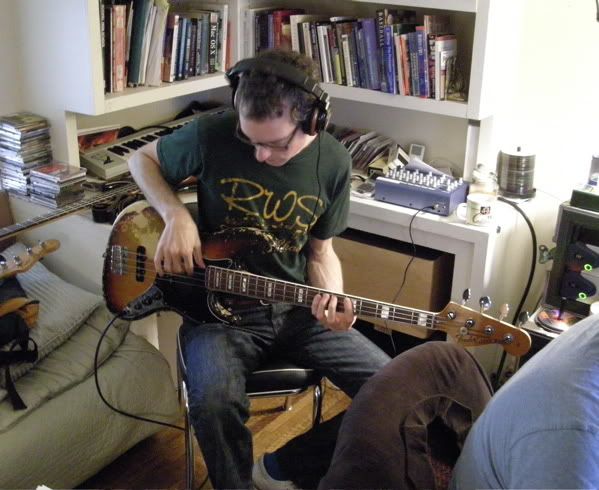 We tracked Bass and Drums at Ben's studio and then spent Thursday through Saturday at Stephen's studio tracking acoustic guitar (you can see Stephen in the last photo with James above).
Here's a couple of shots Stephen took Saturday night before we finished up.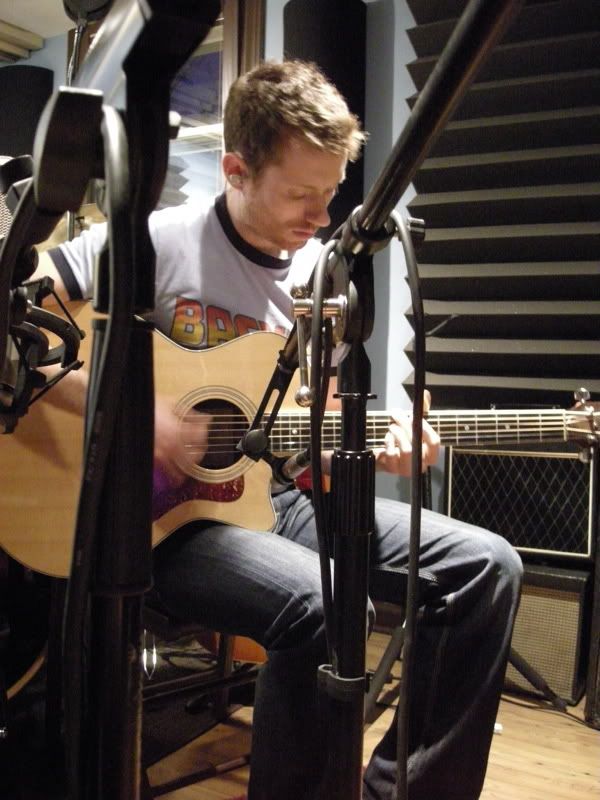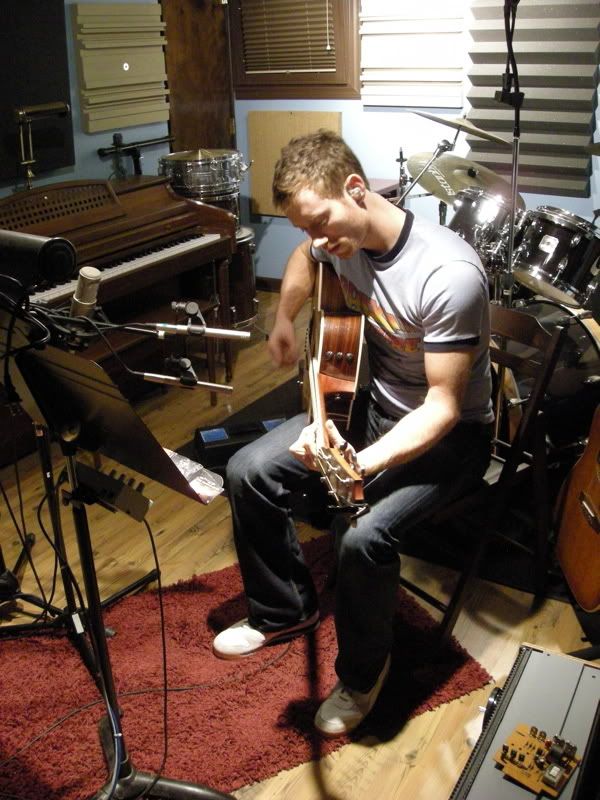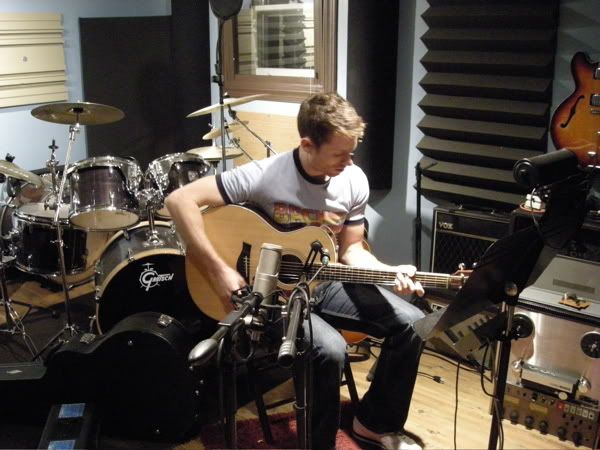 Monday we will be tracking electric guitars and then taking a break for thanksgiving. I'll fill you in more the week after thanksgiving. I'll also fill you in on Stephen, who is producing the album and just happens to be my neighbor.
If you are interested in hearing the songs we will be doing on the album, you can go to
www.beaubristow.com
to hear scratch guitar and vocal tracks.
Later.
beau