CHECK THIS OUT: Meet my awesome intern!
Hey Guys and Gals,
I just wanted to take a moment to introduce my intern to you. Jessi has been helping me with all kinds of things as I am restructuring my operations and gearing up for a new album. She is currently working on a Music Business degree at Belmont University and I am already dreading when she leaves me at the end of this semester!
All that being said, I'll let Jessi take it from here....but you can't say anything about how messy my office is Jessi!!!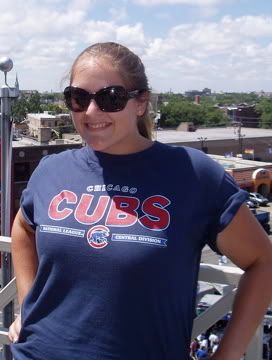 Where to begin? I am from the north side of Chicago and I am a hard-core Bears fan. Don't hate! Even when they're losing I love them. I am a senior at Belmont University and I'm itching to graduate! I am torn between Chicago and Nashville; they are both amazing cities to live in. I am in love with music. I can honestly say that I cannot imagine a world without it. Music is my passion and my sanity. I love anything that makes me feel. I am really interested in artist management and artist development. My biggest career aspiration is to own and run my own small venue/bar. My goal is to have the ball rolling and in the first main stages of operating and developing by the time I am 28. Wish me luck!
I am loving my internship with the fabulous Mr. Beau Bristow. He is a talented, great man to work for and I cannot thank him enough for all of the opportunities he has given me. I am so blessed to have been able to have this experience. I can't believe it is already more than half over and I have no idea where the time has gone. I guess time really does fly when you are having fun! Thanks Beau! Goooo team!