CHECK THIS OUT: Why I've Been Out
It seems like forever since I have blogged last...at that point I was asking for album titles. Special thanks to Michael Davis
(www.myspace.com/michaeldavisband)
for his idea which led to the album title "Standing. Still."
I will post a couple of tracks later this week and will blog an update on how you can get the album.
Now, the reason I have been out of touch for a few weeks is that I have been remodeling my house! This was a major project: four solid weeks! I hired my roommate Dave to help me the first week but had to finish it on my own. One night I began laying hardwood flooring at 6:00 PM and didn't stop until 1:00 PM the next day....19 hours straight.
I stripped out the old paneling, put up drywall, added lighting, installed new windows, put in hardwood floors, and did some pretty extensive trim and painting. I remodeled 3 rooms and have photos here of 2 of them.
This is the dining room before:
This is after I stripped the paneling and leveled the concrete floor:
This is after I put up and finished the drywall:
This is the finished dining room (minus a chandelier that I put up a few days after the photo):
This is a shot of the corner of the living room that meets the dining room before I started: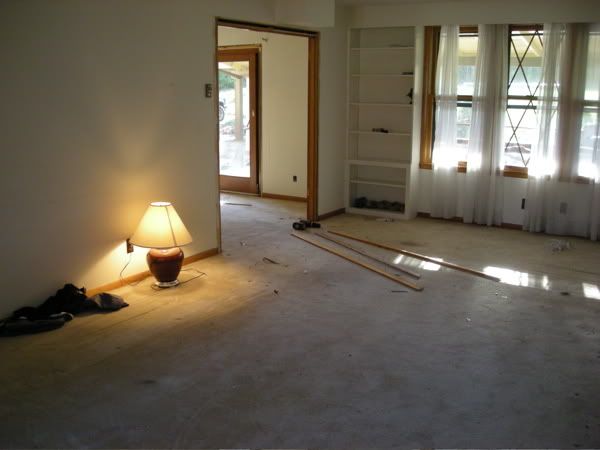 This is a shot of the same area when I finished:
This is a shot after we put in some furniture:
That being said, I am out on the road again! I am writing this from Anderson, IN. I will be in OH all of this coming week.
Be sure to watch out for tracks from the new album here on myspace later this week!